BigBazaar Online — Hope You All Are Safe In Your Homes. Also you are grabbing all the online offers and FREE REcharge offers. Do join our Telegram Channel to receive the alerts. Also I Urge Everyone Reading This To Stay At Their And Follow What The Government Authorities Asks You To Do. Its for your own safety. Take Care of Yourself. So Due To The Corona Epidemic, Big Bazaar Has Started Doorstep Delivery Services For Daily Needs Items. This Is Really A Great Initiative By Big Bazaar.
How to Order safely from BigBazaar ?
Call the nearest store and place your order [also provided below]
Get Phone Numbers here :  

  Call To

Order your needs over phone (only if urgent)

Delivery at your doorstep.

 P

ay at home.
Also Read : Some basic information to protect yourself from Corona Virus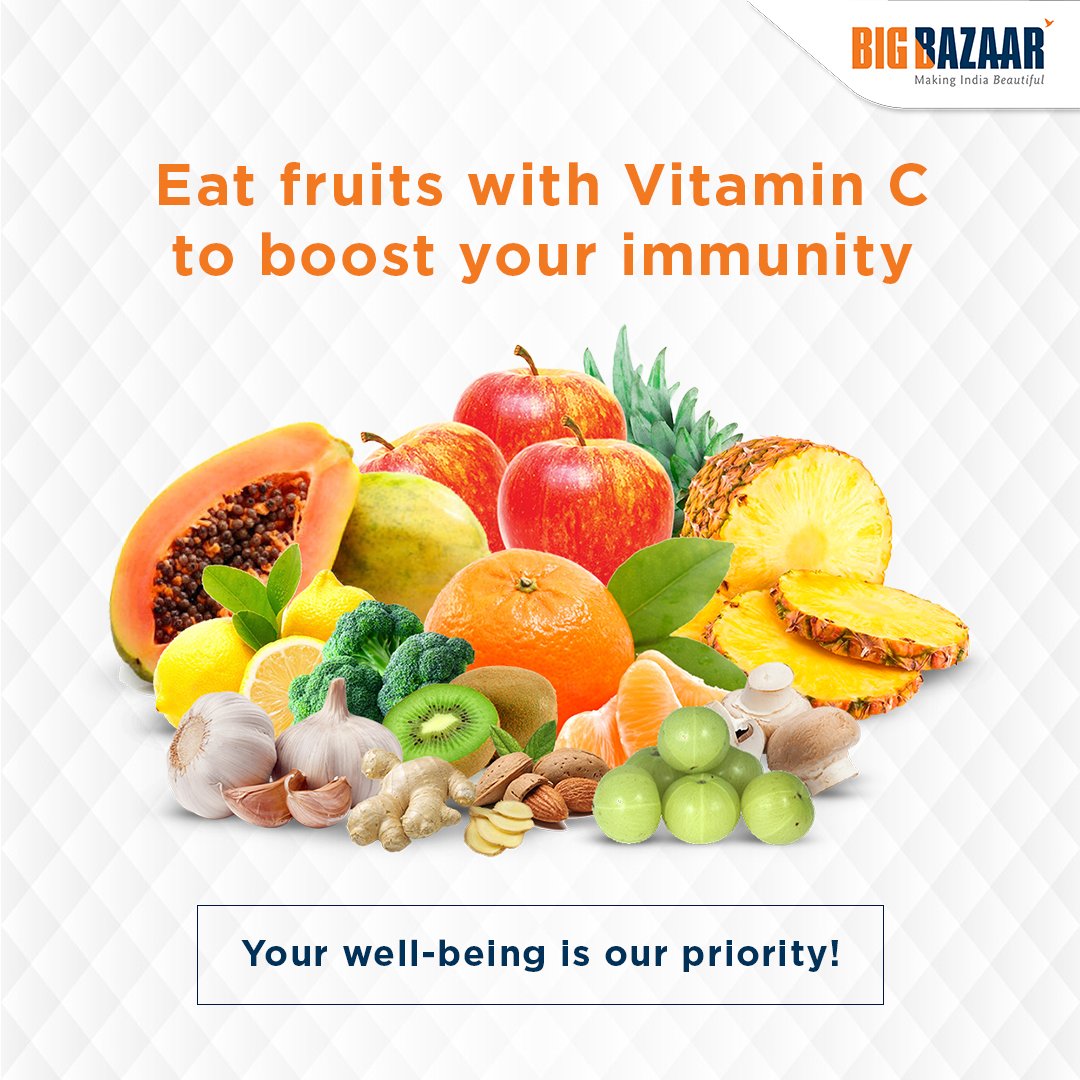 The team on delivery is spending their precious life and time for your NEEDS. Please DO NOT order things that are priceless or not required. ONLY ORDER THINKS THAT IS URGENT OR YOU IN NEED
STAY AT HOME, WASH YOUR HANDS, DON'T LET THIS SITUATION TO GO OUT OF CONTROL
Here are the Phone Numbers to some locations of BigBazaar:
Guwahati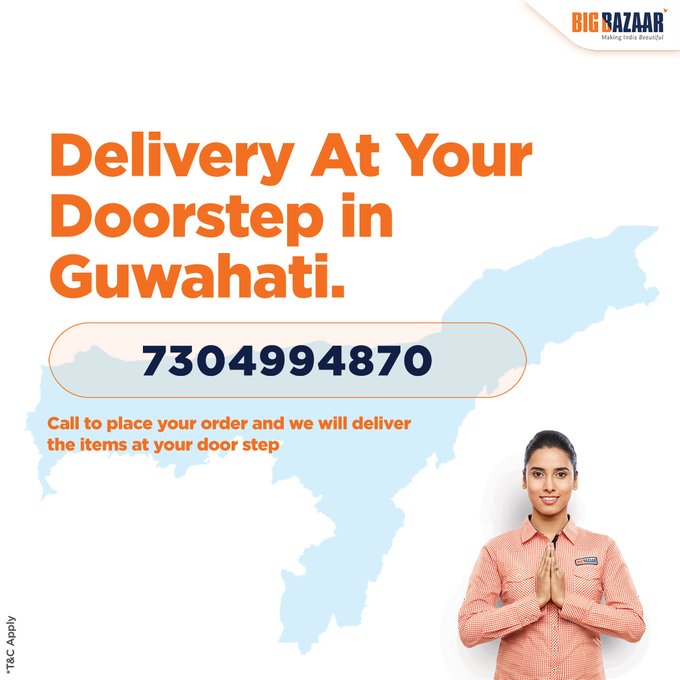 Mumbai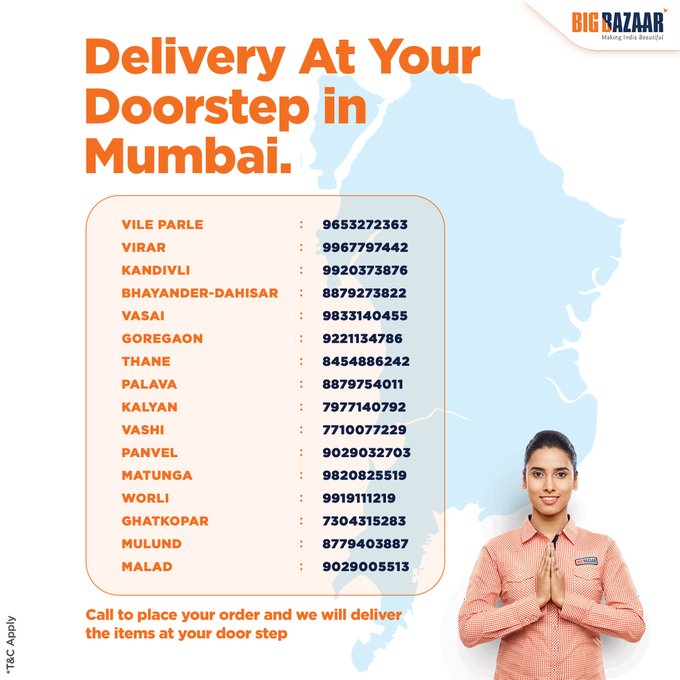 Rajasthan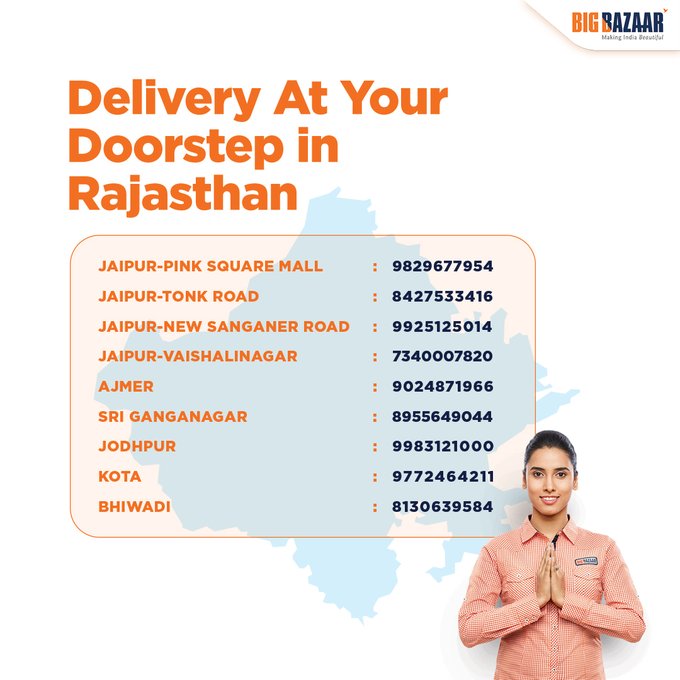 Maharastra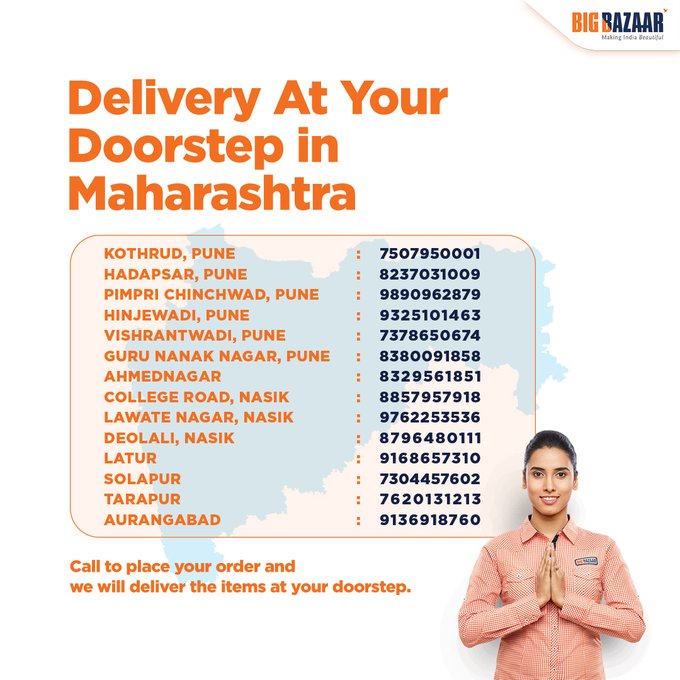 Gujarat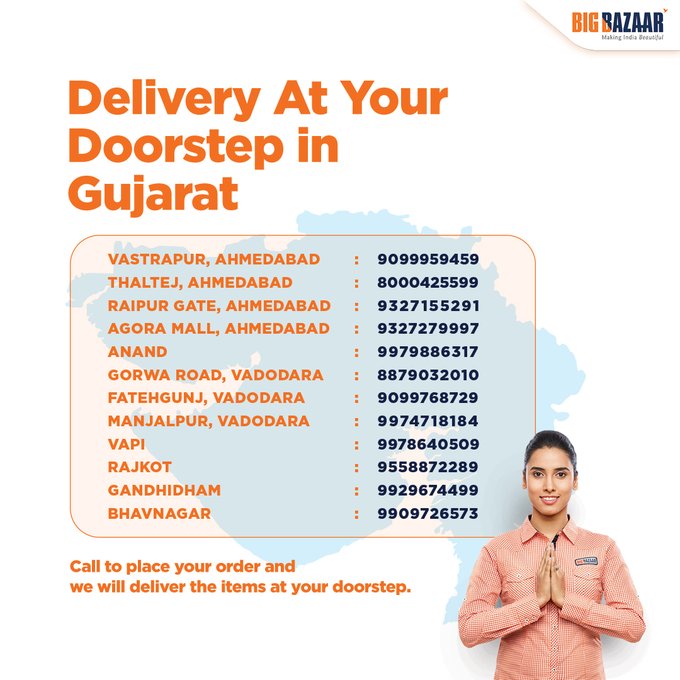 Gurgaon & Faridabad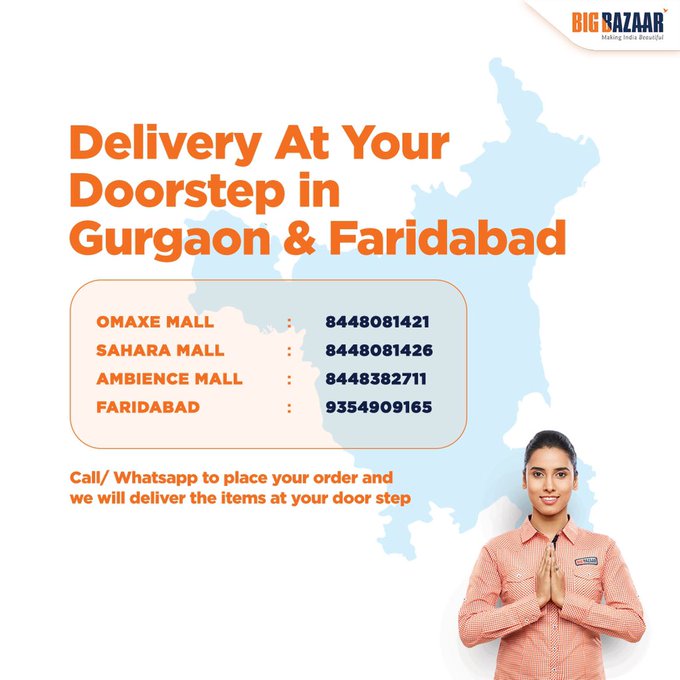 Punjab & Haryana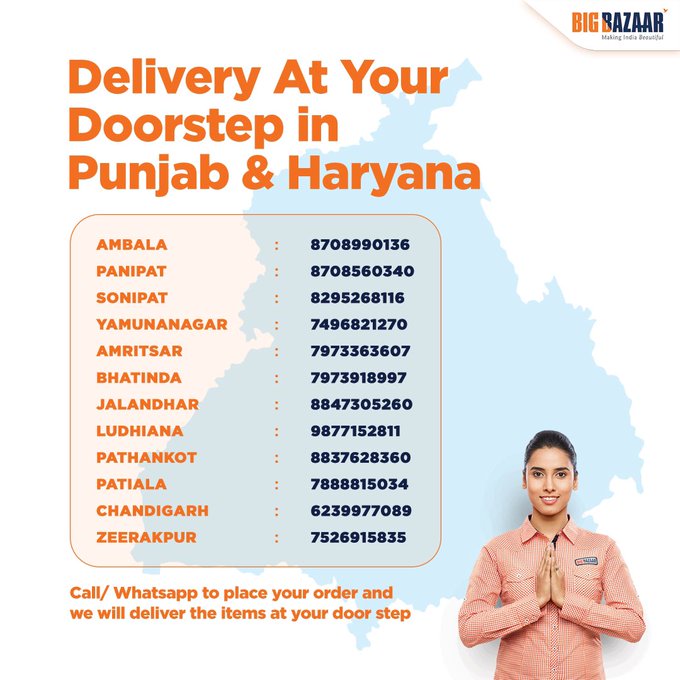 Himachal Pradesh & Jammu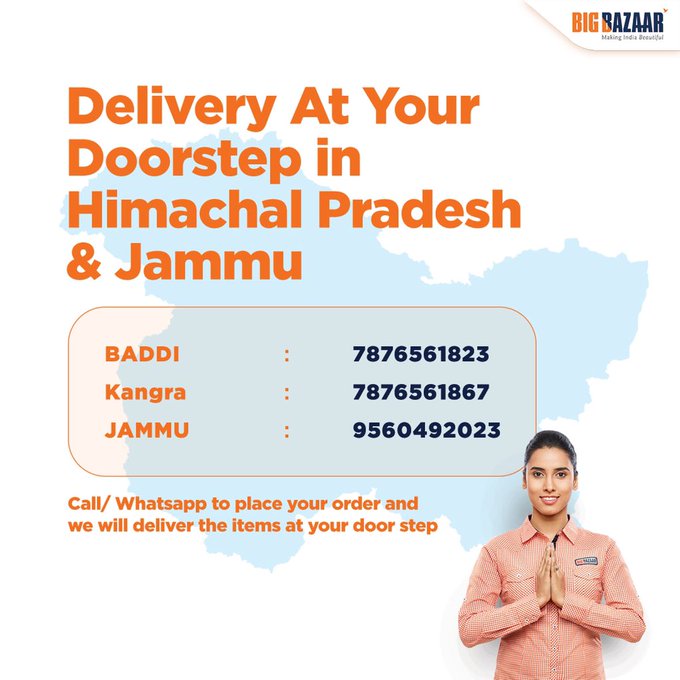 Madhya Pradesh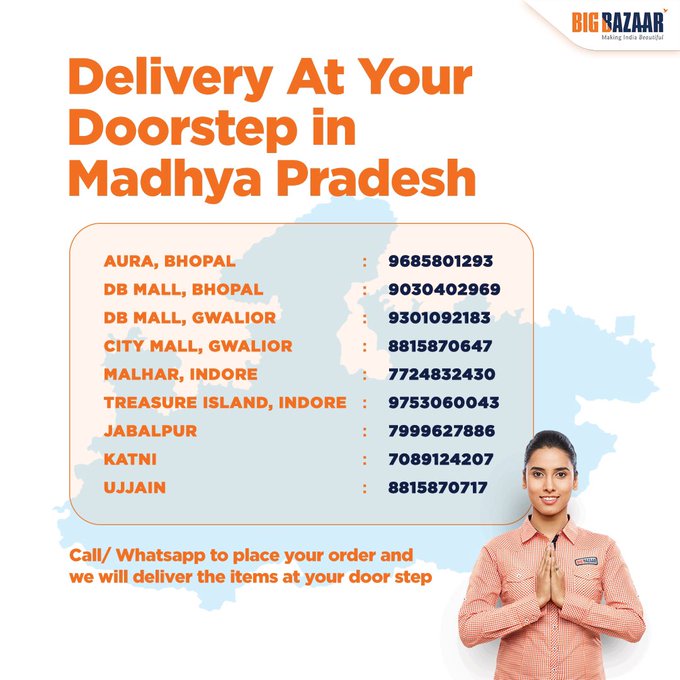 Delhi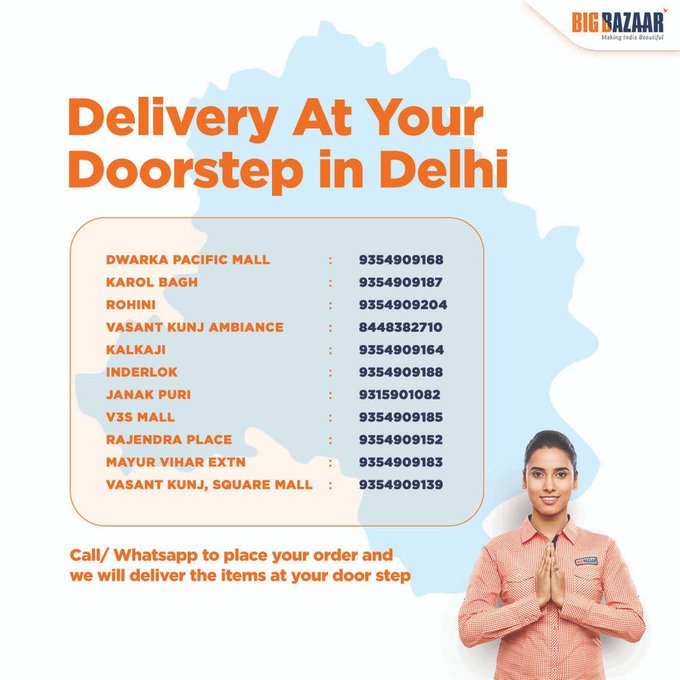 Noida & Ghaziabad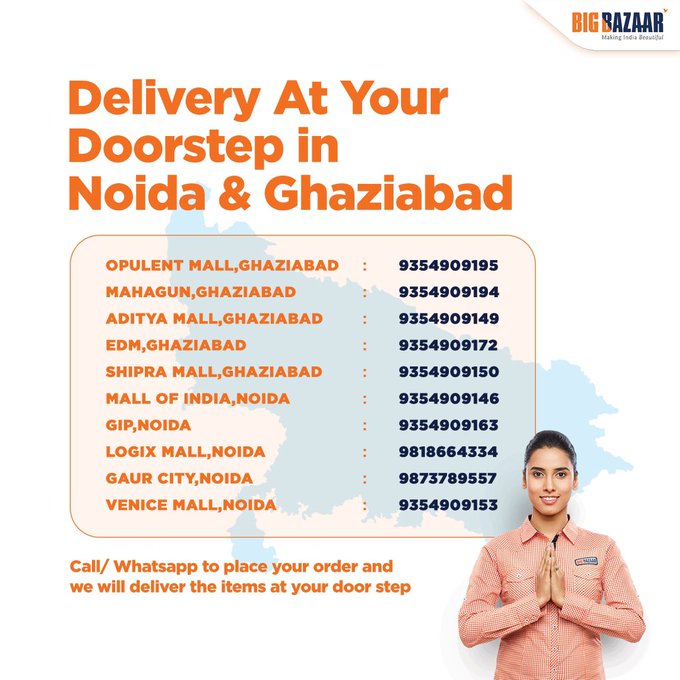 Uttar Pradesh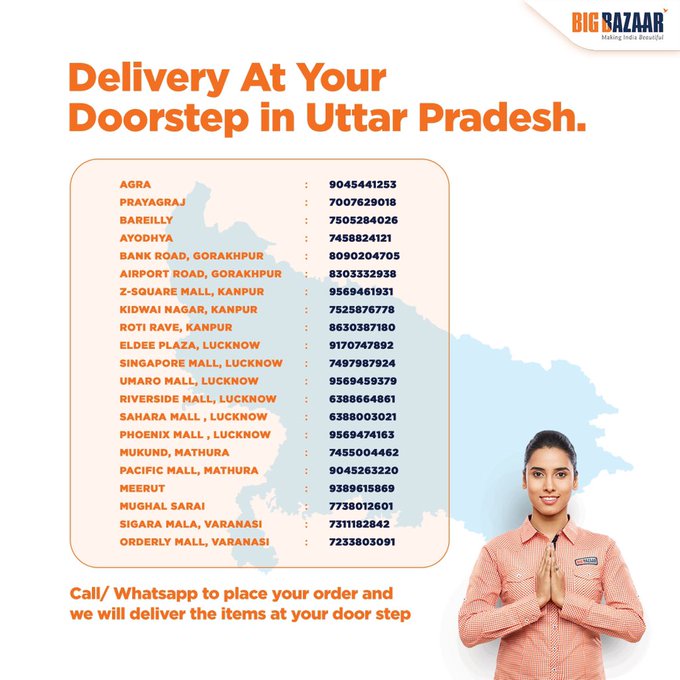 Uttarakhand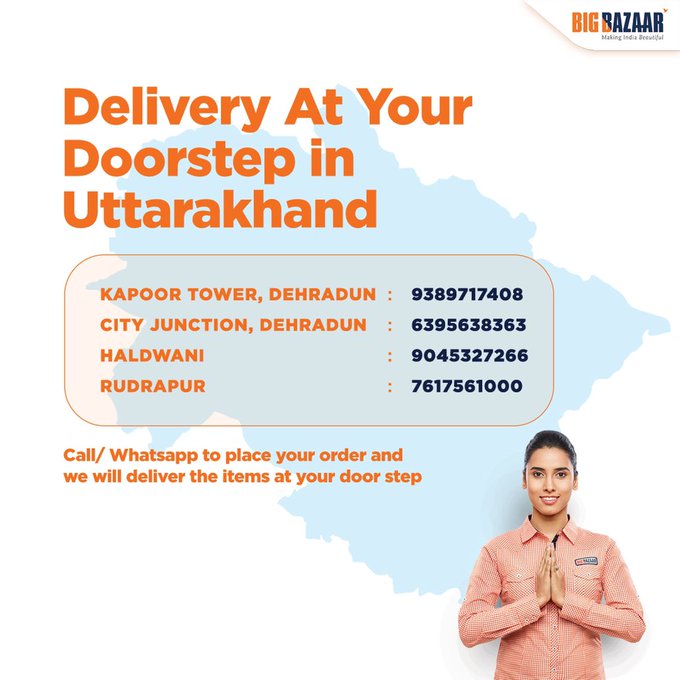 Ranchi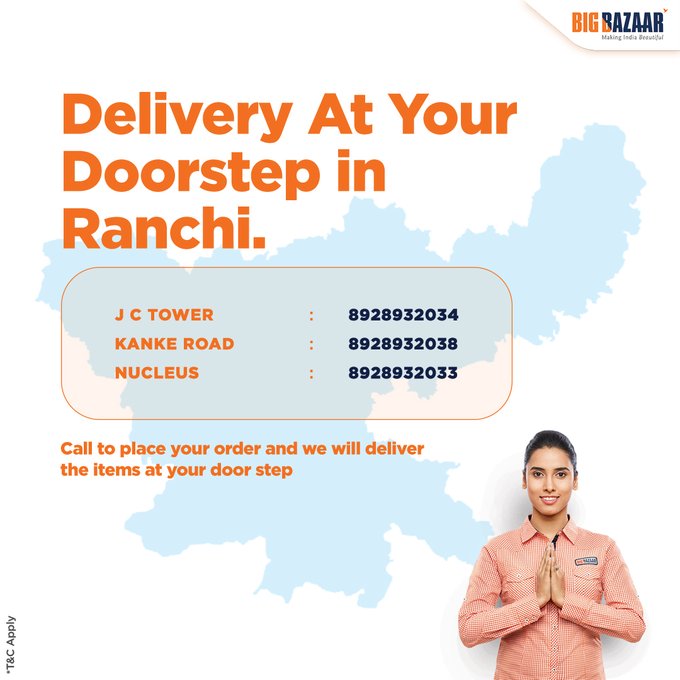 Patna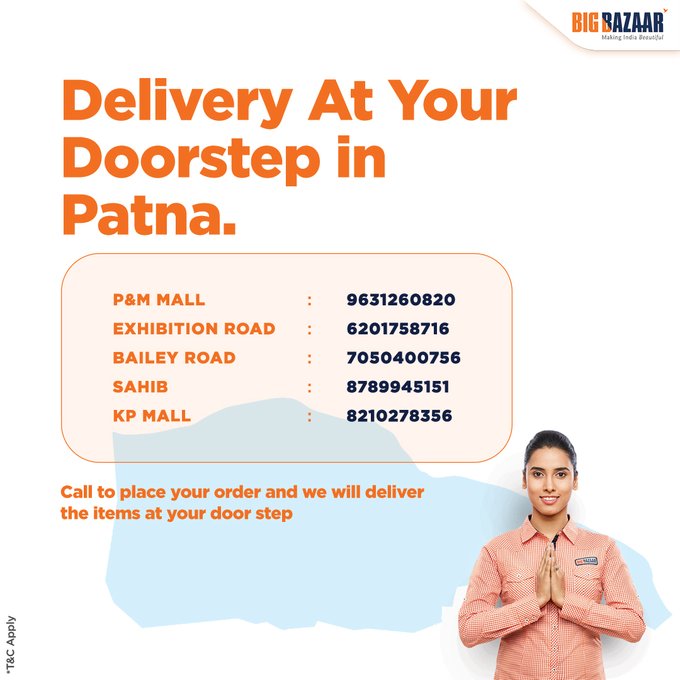 Nagpur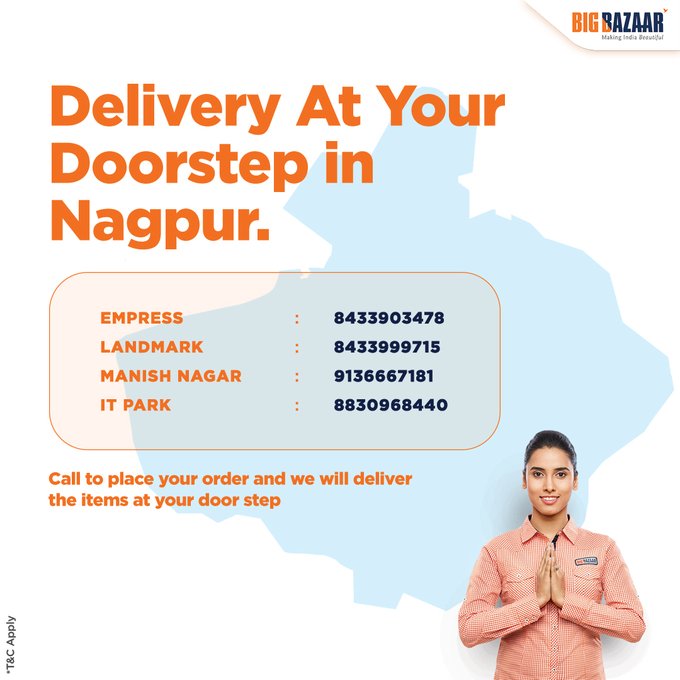 Bhubaneswar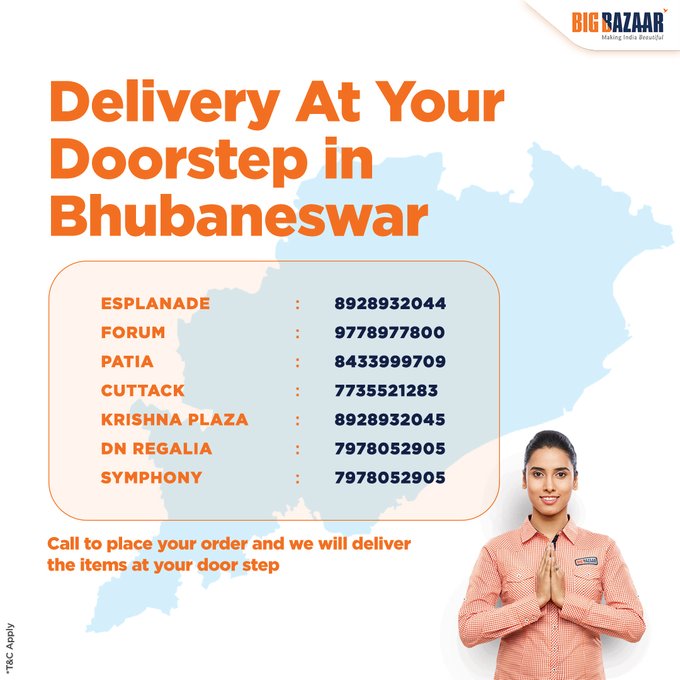 Kolkata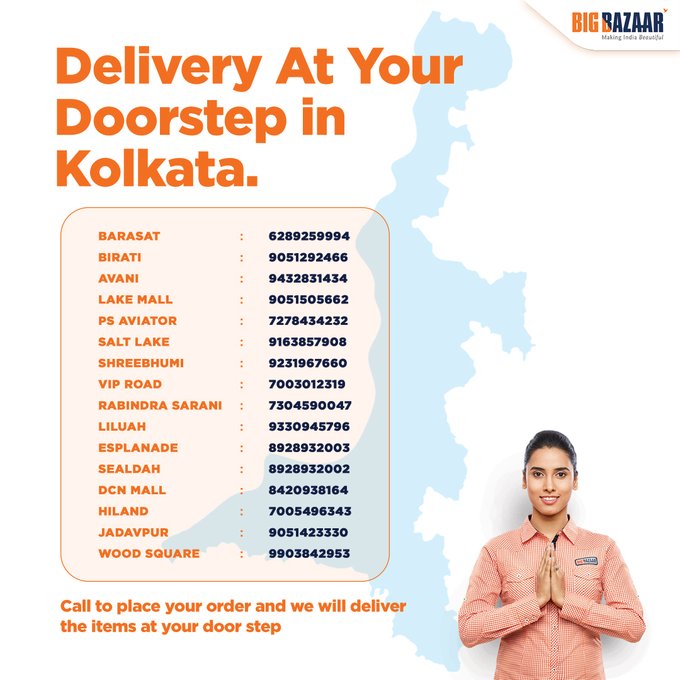 Bengaluru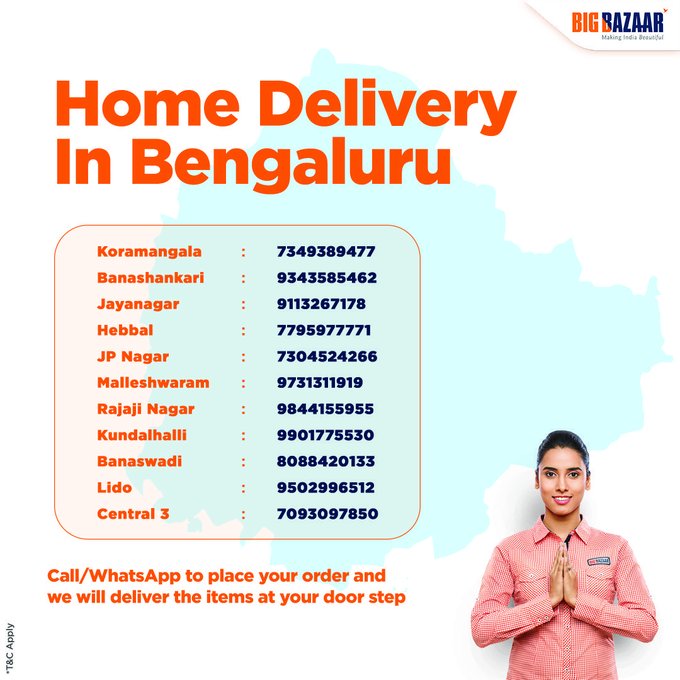 I hope you liked this post and it helped you. You can order your basic needs. At this terrific situation BigBazaar is taking hard step to get you rid of scarcity of your basic needs. I say you should not misuse the service. Only do order the items you need in urgent and extreme need. It is available only in selected citites. So grab your ares's phone numbers accordingly.
36 total views, 1 views today